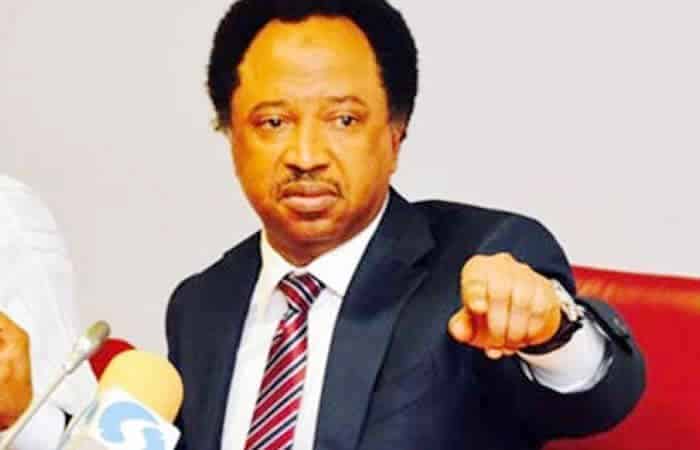 The directive by the federal government of Nigeria for Chief Medical Directors and Managing Directors of federal tertiary hospitals to replace striking doctors with members of the National Youth Service Corps has attracted a reaction from former Kaduna lawmaker, Shehu Sani.
It will be recalled that the National Association of Resident Doctors (NARD) on Monday commenced a nationwide strike over the federal government's failure to meet their demands.
After initially pleading with the doctors to resume and allow for further negotiation, Dr. Osagie Ehanire, Minister of Health, in a statement in Abuja on Wednesday, directed that corps members should be used to provide routine services.
He made this known while reacting to the nationwide strike by the National Association of Resident Doctors, over the non-payment of their COVID-19 hazard allowance and other demands.
He said, "lt is with deep concern that l view the ongoing strike by the Nigerian Association of Resident Doctors which commenced yesterday (Tuesday) September 7, 2020.
According to him, doctors and health workers' primary duty is to save lives, adding that the on-going strike is ill-timed and ill-advised.
"lt is a critical time in which all well-meaning medical professionals should close ranks and confront the common enemy, which is the COVlD-I9 pandemic threatening mankind.
Reacting, Sani on his Twitter page on Thursday said the replacement of striking doctors with corps members is impracticable and absurd.
He told the government to rather meet the demands of the doctors, adding that not every Nigerian can afford medical tourism abroad.
His tweet read: "It's absurd and impracticable for the Minister of Health to direct public hospitals to replace striking Doctors with Youth Corps members.
"The Government should concede to the demands of the Doctors. Not every Nigerian can afford medical tourism to Europe or Asia."
It's absurd and impracticable for the minister of health to direct public hospitals to replace striking Doctors with Youth Corpers.The Government should concede to the demands of the Doctors.Not every Nigerian can afford medical tourism to Europe or Asia.

— Senator Shehu Sani (@ShehuSani) September 10, 2020