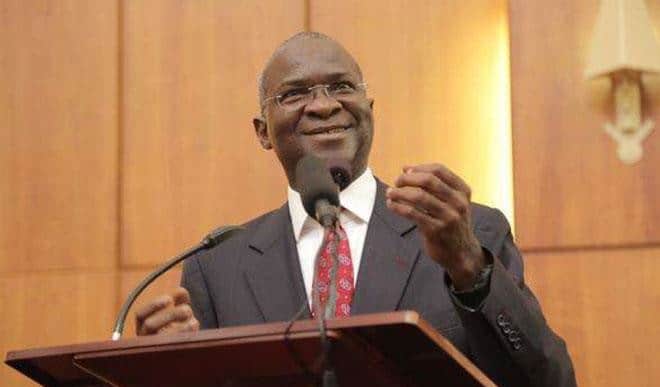 The Minister of Finance, Zainab Ahmed, the Minister of Works and Housing, Babatunde Fashola and the Accountant General of the Federation, Ahmed Idris, have been called on by the Senate to appear before it over the legacy projects of the President Muhammadu Buhari-led government.
The Senate on Tuesday also summoned the contractors handling the legacy projects which included the Lagos-Ibadan Expressway, the Abuja-Kaduna- Kano Expressway, and the Second Niger Bridge.
The chairman of the Senate Committee on Finance, Senator Solomon Adeola, made this call after a meeting with the management of the Nigeria Sovereign Investment Authority, led by its Managing Director, Uche Orji.
Adeola while giving the report of the committee noted that the panel needed those being summoned to provide information about the variations that had taken place on the projects and the approving authorities.
The lawmaker further stated that the panel would need to know details of the agreements signed between the Federal Government and the contractors before the NSIA took over the projects.
There has been an existing tripartite agreement between the NSIA, the Ministry of Finance and the Ministry of Works on the Legacy projects.
The Senate summons was a sequel to the disclosure by the MD of the NSIA that his agency had no details of the agreements signed on the projects before he took over.
He said, "On the issue of funding, by virtue of the information at my disposal and by what the Finance Minister made me understand, is that you are playing critical roles by providing funds for the legacy projects. As of today, two years down the line, only $300m is in the books, this cause for concern."
"We believe that funding is critical to these projects. If the funding is not there, there is no way we can achieve those time frame that you have set out for the completion of the projects."
"On that note, we would be bringing on board, the Minister of Finance, the Minister of Works and Housing, the Managing Director of the NSIA, the Accountant General of the Federation, and the contractors who should be invited by the Minister of Works."