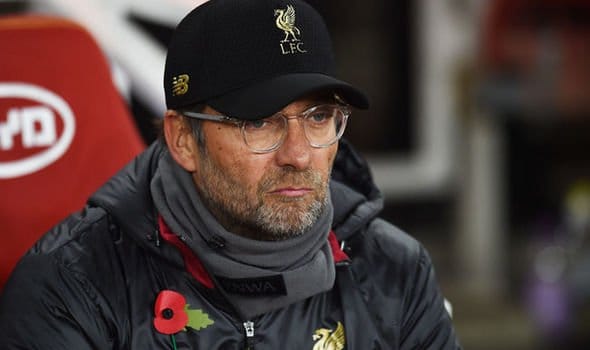 The manager of English Premier League side, Liverpool, Jurgen Klopp, has been named as the LMA Manager of the Year, after leading the club to their first Premier League title in 30 years.
Klopp led his side in an incredible campaign which saw his team play 27-game unbeaten run on their way to clinching the league title.
Liverpool wrapped up the title race with seven games to spare and finished the season with 99 points.
Klopp was awarded the manager of the year ahead of Leeds United boss Marceloa Bielsa, Wycombe Wanderers' Gareth Ainsworth, and Sheffield United's Chris Wilder.
Presented the award to Klopp himself, Ferguson said: "Jurgen, fantastic. I speak about Leeds United, 16 years in the Championship, Liverpool, 30 years since winning that league: incredible.
"Really thoroughly deserved. The performance level of the team, really outstanding."
"Your personality ran right through the whole club. I think it was a marvellous, marvellous performance."
"I'll forgive you for waking me up at half-past three in the morning to tell me you'd won the league. Thank you."
"But anyway, you've thoroughly deserved it, well done."