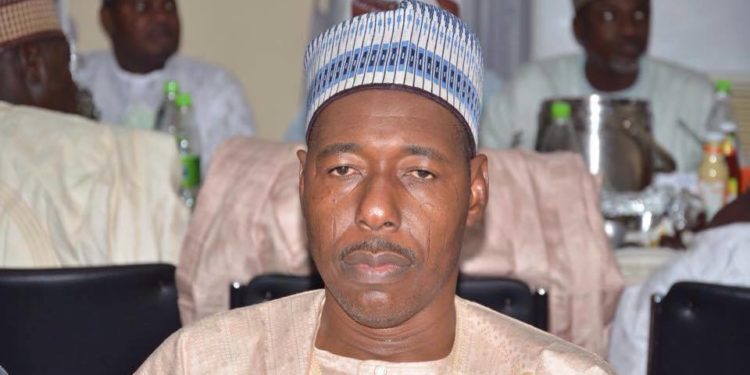 Days after Borno State Governor, Babagana Zulum was attacked by Boko Haram Members, a report has emerged on the incident.
Information spotted on BBC, revealed that the insurgent used a donkey strapped with explosives to ambush the Governor.
Governor Zulum was returning from Baga where he had accompanied hundreds of residents who returned to the town they fled in 2014 following attacks on their town.
This is coming after Zulum survived another attack while travelling to an area near Lake Chad, an attack which led to the death of at least 18 people.
When soldiers saw the donkey on the road, they shot at it, explosives then went off and the militants immediately came out from their hide-out to open fire on the convoy, an official who was in one of the vehicles in Governor Zulum's convoy told the BBC.
A number of insurgents were killed in the ensuing shoot-out, no one in the convoy including the governor was injured but some vehicles were damaged by bullets, the official said.